Pallet Haul Offs in CINCINNATI
Dispose of your pallets today with us
We offer efficient pallet haul
offs in Cincinnati
Pallet haul offs, one of the many services we offer, are excellent for companies who need to get rid of old pallets. We are reliable and effective, and we'll see to it that your pallets are disposed of properly.
Pallets are frequently used for distribution and storage of commodities. However, they do start to build up with repeated use. We offer a practical and affordable approach to get rid of any pallets that are creating problems or taking up space by picking them up and carting them away.
We provide professionals and local businesses with cost-effective pallet management solutions. Through a holistic approach, we offer pallet hauling collection, recycling services, and pallet transportation.
Other than Pallets, what else
do you haul-off?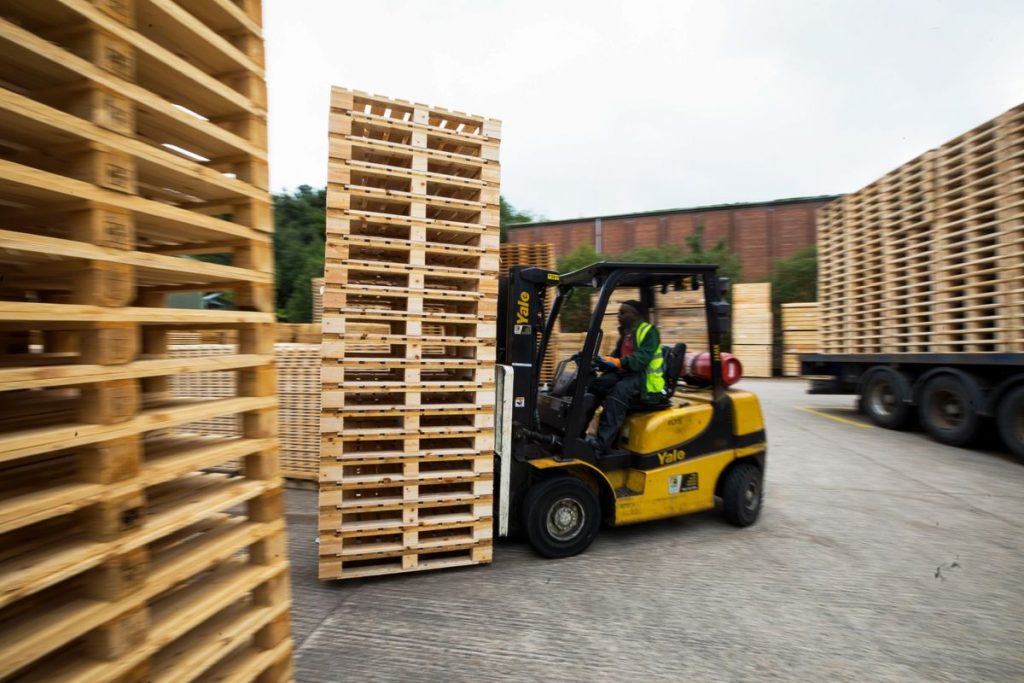 Pallet Solutions offers the solution for you, if you have unused warehouse or shipping supplies lying around that are a hazard to your staff, your suppliers, or your customers. To meet the needs of your business, we offer the best haul-off services.
What do we remove? Everything that is taking up space in and around your warehouse can be moved. We can carry off a variety of items for you, including but not limited to the following:
There are a number of reasons you might be searching for a reputable supplier of inexpensive used pallets. For instance, if you've just bought new ones and need to get rid of your old ones quickly before they degrade. Customers might prefer to purchase them from you rather than take them with them when they leave the store. Whatever the cause, it's imperative that you sell or give away used pallets lawfully to avoid having your business jeopardized by liability issues or other legal complications.
We never dump the used pallets from our clients. Instead, we gather all of your empty pallets, load them into one of our trucks, and transport them to recycling plants where they are turned into new products like paper pulp and mulch, reducing waste and maintaining a clean environment!
To learn how simple it is to work with the best, get in touch with us right away! Whether you need to free up some space in your warehouse or are searching for a low-cost provider of high-quality recycled pallets, we can help.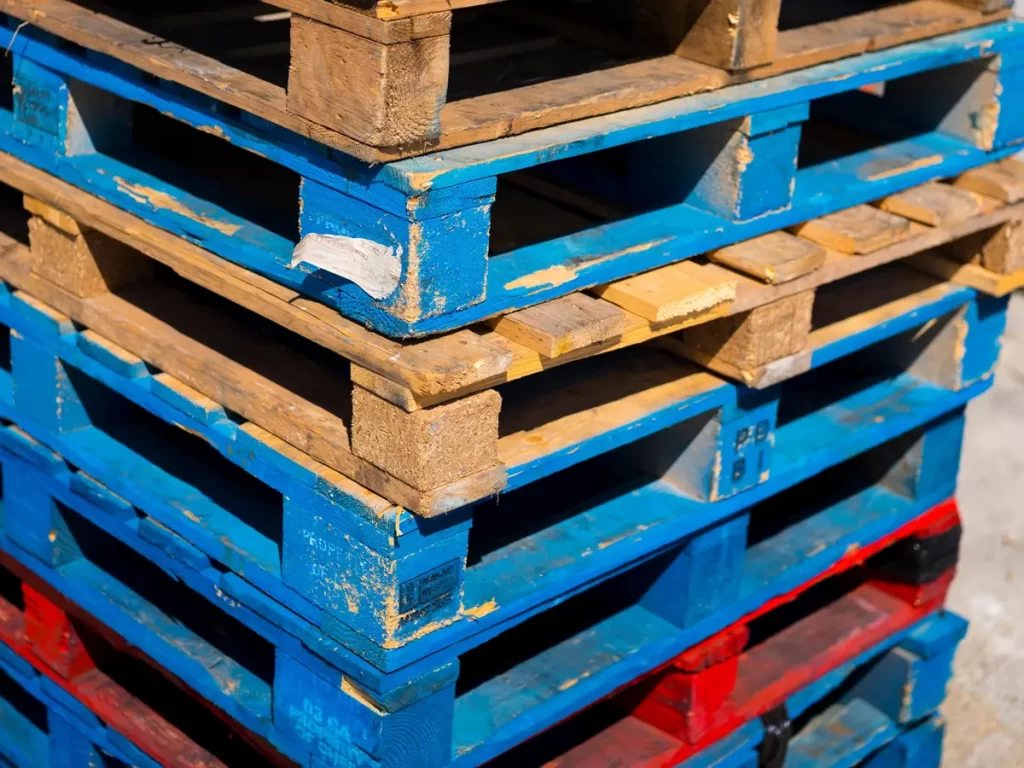 Affordable and Customized
We recognize that there is no one-size-fits-all solution when it comes to getting rid of your old pallets. As a result, we provide a range of affordable and unique choices to meet your specific needs. Whether it involves using our pick-up or drop-off services, we'll work with you to determine the best strategy for getting rid of your unneeded pallets.
Are there too many used pallets in your garage or backyard? You may instantly get rid of them with our swift hauling service! No matter how many pallets you have, we will come take them up and dispose of them for you. Additionally, we will finish all jobs when it is most convenient for you.
We use a more effective method of gathering and processing information, which puts your worries to rest quickly.
We minimize the negative effects while swiftly and consistently scooping up to relieve your anxieties.
Why then wait? To begin, get in touch with us immediately!
Reliable Haul Off Service
Getting a haul off for a low cost is achievable here since we offer some of the most affordable pricing in Pallet Haul Off. You can always contact our customer service representatives with any questions you may have concerning our prices, shipping costs, or other matters.
Our knowledgeable pallet cleaning teams have the abilities and tools required to move both small and large pallets. The amount of pallets and the duration are used to plan the service. Our skilled team can easily handle a one-time or weekly disposal while considering all factors.
Cincinnati Quick and effective Wooden Pallet Haul Offs
After carefully examining the unique needs of your logistics application, we design and construct pallets. Our ability to create practical solutions for your specific needs is made possible by our understanding of the structural characteristics of a variety of wood products.