Used pallets in cincinnati
Cost-effective used pallets for you in Cincinnati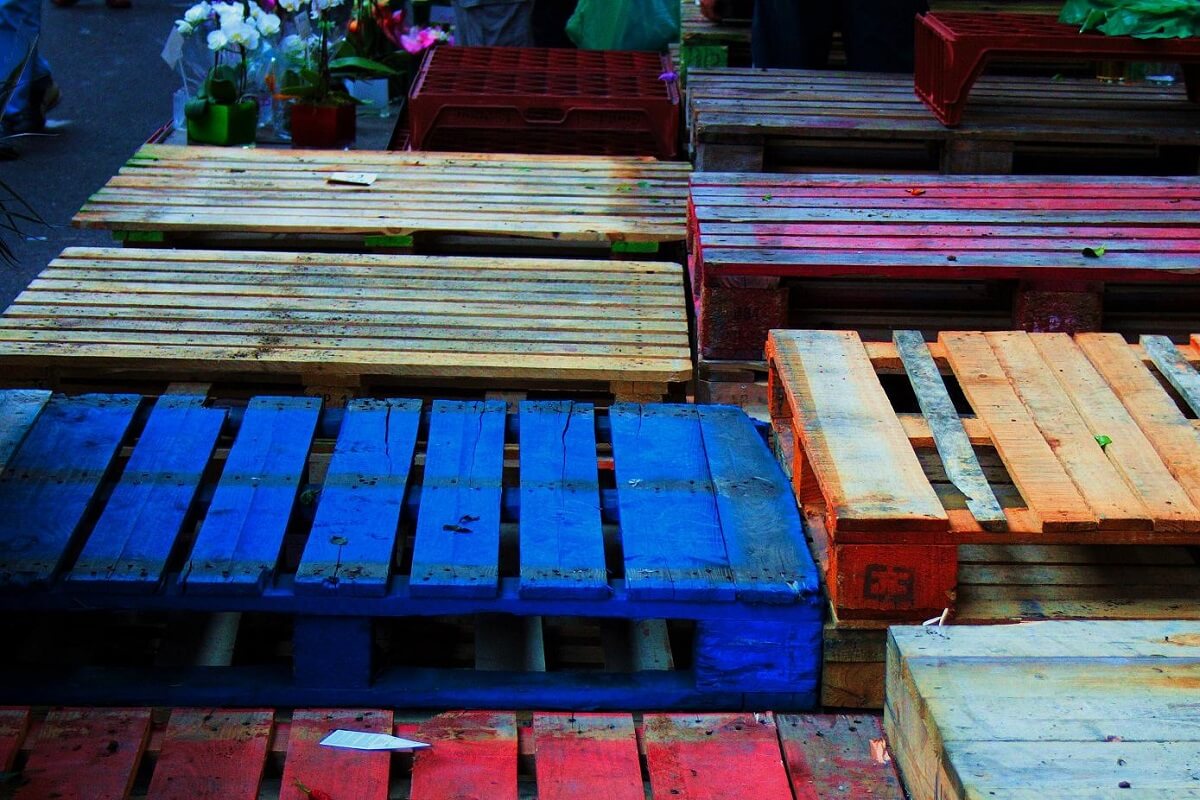 Used pallets are strong, secure, and are available in a range of sizes and forms. Best of all, they are more affordable than brand-new pallets, so you save money!
Used pallets are far less expensive than new pallets and could even be more strong and long-lasting. Purchasing used pallets promotes recycling and waste minimization, and because some businesses only offer used pallets, they could be simpler to locate than new pallets.
The Best Pallet Company Cincinnati
By purchasing our used pallets Cincinnati reduces traffic at the dock and in the warehouse, which reduces greenhouse gas emissions. Our main objective is to lower the cost of garbage removal while also providing the best solutions for the distinct needs of our clients. We offer a wide selection of universal sizes and forms that forklifts and package jacks can effortlessly lift.
There is only one trustworthy supplier of old pallets in Cincinnati. We are dedicated to providing our customers with top-notch products and outstanding customer service. Here are seven reasons why you ought to choose us if you want to buy a used pallet.
1. Our high-quality goods include: You may be sure that the items you purchase will last because a professional thoroughly inspected each of our used pallets before they were put up for sale.
2. Our costs are affordable.
3. We offer variety: Whether you need anything in an industrial size or a bespoke size, we have it all!
4. Prompt shipping
5. Flexibility
6. Practicality
7. Buyer security 
Due to a lack of available lumber and a significant rise in demand, new pellets are expensive. The most economical alternative is to use reconditioned pallets. Pallets made from recycled wood are better for the environment because they leave less of a carbon impact. Like fresh pellets, recycled pellets come in a variety of patterns.
All used pallets are designed to fit almost all applications and warehouse layouts. You may use our pallets with confidence since pallet professionals give each pallet a quality grade and adhere to strict quality control.
Used Pallets come in a number of forms, designs, and sizes, both big and small, to transport a range of objects.
By using recycled pallets to maintain the cleanliness of our planet, we keep an eye on the environment. Even if you need a large number of pallets, our collection is loaded with refurbished pallets to satisfy your needs. We fervently think that saving wood for future generations is the only waste, as doing so boosts output.
Get Amazing Wooden Pallets in
Cincinnati Now
We meet all of your pallet requirements while providing prompt and accurate delivery while paying close attention to detail. We never experience a break in our never-ending supply chain. Our commitment to providing excellent customer service ensures that you will receive timely support and high-quality goods at a fair price. Talk to a member of our knowledgeable staff to learn how we can meet your company's pallet needs.
Even if you need a large number of pallets, our collection is loaded with refurbished pallets to satisfy your needs. Even if we don't believe in waste, preserving wood for future generations can increase productivity.
We create a desirable market for the goods produced by businesses by choosing one of the best stocks from regional producers. We provide a selection of shipping and storage choices. There is always a need for our shipping containers for both new and used pallets. Give us a call if you want to buy complete, sturdy wood pallets for a reasonable price.